At Ferran Services, we understand the crucial role that clean and well-maintained air ducts play in ensuring a healthy and productive commercial environment. Our comprehensive commercial duct cleaning services are designed to enhance indoor air quality, improve energy efficiency, and create a comfortable atmosphere for employees and clients alike.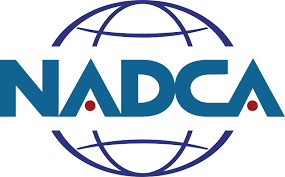 NADCA Certified since 3/20/18 (
#12772422)
With years of experience in the industry, Ferran Services has become a trusted name in providing top-notch energy solutions, including HVAC services. Our commercial duct cleaning services are backed by a team of skilled professionals who are experts in handling a wide range of duct systems found in commercial establishments.
The Benefits of Commercial Duct Cleaning
Improved Air Quality: Over time, air ducts can accumulate dust, allergens, pollutants, and other contaminants. Regular duct cleaning helps remove these particles, leading to cleaner and healthier indoor air quality for everyone in the workspace.
Enhanced Energy Efficiency: Dirty or clogged ducts can impede the airflow and force HVAC systems to work harder to maintain the desired temperature. Clean ducts allow for smoother airflow, optimizing energy efficiency and potentially reducing utility bills.
Extended Equipment Lifespan: Cleaner ducts contribute to a cleaner HVAC system overall. By reducing the strain on the system, you can extend the lifespan of your equipment, saving you money on premature replacements.
Better Employee Health and Comfort: Clean air ducts mean fewer allergens and irritants circulating in the air. This can lead to improved employee health, reduced sick days, and increased overall comfort in the workplace.
Choose Ferran Services for Cleaner, Healthier Air
Elevate the air quality and energy efficiency of your commercial space with Ferran Services's expert commercial duct cleaning services. Our commitment to quality, innovation, and customer satisfaction makes us the ideal partner for businesses seeking reliable and effective duct cleaning solutions. Contact us today to schedule a consultation and take a step towards creating a cleaner and more comfortable environment for your employees and clients.