At Ferran we take a comprehensive approach when it comes to the safety of our technicians and customers. Since 1986 we've employed a full-time OSHA trained Safety Director. Luis Perez, a more than 17 year veteran, reports solely to the owner. This affords him freedom to operate with a single objective: safety. We have an established Safety Committee, comprised of senior managers, who meet monthly to review safety statistics, discuss potential areas for opportunity and implement safety recommendations.
EDUCATION:
Introduction to our safety agenda begins on day one. Our employee's first day on the job includes an eight hour interactive orientation on Ferran's Safety Program and Policies conducted in our 3rd floor, state of the art, training facility. Each day thereafter, safety education plays a major role in our employees' careers.
PREVENTION:
We enforce a written safety plan which covers all aspects of our services. Our Safety Director conducts continuing education including: Confined Space, Fall Protection, and Hazmat. Training takes place both on site and in the field where he conducts both scheduled and non-scheduled job inspections. Leadmen are required to complete daily job reports and regularly meet with their crews to discuss job specific safety. Ferran employees are trained to consider all possible aspects of safety prior to beginning a job; this includes assessing every possible contingency with regard to both health and property. We believe in prevention and accountability.
MAINTENANCE:
Our GPS outfitted fleet is required to pass scheduled quarterly inspections to ensure the safety of both technicians and customers. During the inspection process managers verify that safety equipment is in place, readily available, and fit for use. This includes: hot gloves, fire extinguisher, first aid kit, insurance paperwork, lock ring keys, ground plugs/cords, safety glasses, hard hat, etc. We inspect vehicles quarterly to insure company standard compliance including: tire pressure, wipers, lights, seat belts, ladder racks, odometer and overall cleanliness.
A FORMULA THAT WORKS:
A key component of our Safety Director's position requires that he review employee drug screens, criminal and employment background checks and driving records to verify they meet Ferran Standards. We show zero tolerance for drugs in our workplace. Our technicians need a valid Florida Driver's License, a clean driving record, and must pass a Ferran Road Test to be considered as a company driver. Each new service employee receives a training uniform, with sufficient time, understanding and adoption of Ferran's safety procedures and policies, they will graduate to Ferran "Green."
We consistently win high-level safety awards from local Safety Councils as well as ABC (Associated Builders and Contractors, Inc.), including our most recent "Platinum" STEP (Safety Training Evaluation Process) Award.
Education, Prevention, Maintenance… Our standards are high because our customers and employees are worth it.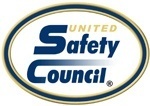 Contact our Safety Director: safetydirector@ferran-services.com