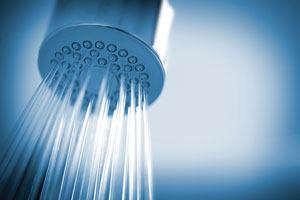 Ferran Services accurately installs and repairs quality water heaters, sump pumps, and plumbing fixtures, such as toilets, sinks, faucets, pipes, tubs, showers, and more, to ensure your plumbing needs are not only met perfectly, but efficiency and reliably, day in and day out, through constant use. By combining proven and innovative products with dedicated workmanship, we ensure timely and flawless results you can depend on and enjoy for years to come.
With a click of a button or a simple phone call, a qualified Plumber will be dispatched to your home. Our upfront pricing policy makes Ferran the ideal partner for tackling your plumbing needs. Submit a contact form or give us a call at 407-422-3551 for plumbing assistance!
Learn More About Home Performance
We Service:
Water Heaters
Toilets /Sinks
Garbage Disposals
Kitchen/Bath Fixtures
Gas Leak Repair
Faucets
Pressure Water Jetting
Backflows
Tubs & Showers
Dishwasher Installs
Fixture Upgrades
Slab Leaks
Drain Cleaning
Sewer Camera Inspection
We Specialize in:
Installation of kitchen and bath fixtures
High Efficiency/Hybrid Water Heaters
Backflow Certification and Repair
Whether replacing your entire water heater or just the components, you've never had more choices. At Ferran we can supply you with Electric, Gas, or Tankless water heating solutions.
Electric Water Heaters
With a low initial cost and ease of installation a new electric water heater begins paying for itself from the first power bill.
Gas Water Heaters
If you already have natural-gas service or can run a gas line to your home economically, Natural Gas water heaters are an efficient, environmentally friendly solution.
Heat-Pump Water Heaters (Hybrid Water Heaters)
Heat Pump Water Heaters, also known as Hybrid water heaters, are the most energy efficient electric water heaters available. They are the only electric water heaters to earn an Energy Star certification.
Tankless water heaters never run out of hot water, can save you valuable floor space and can reduce your water heating cost by as much as 50%!
Drain & Sewer Services
For as long as there have been sewer pipes, there have been clogs, blockages, and leaks that cause huge headaches.
High-tech Video Inspection Cameras allow us to look into a drain and identify the problem without digging, prodding and probing.
Our High-Pressure Water Jetting Service is an efficient, economical and environmentally safe way to clean sewer pipes.
Plumbing Fixture Upgrades
Whether taking control of your utility costs by installing low-flow fixtures which reduce water consumption or adding that new Jacuzzi tub, Ferran can accommodate your home's plumbing fixture upgrades.
Backflow Certification & Repair
Backflow certification is currently required by many municipalities. The plumbing professionals at Ferran are qualified to meet each of your home's Backflow needs including certification, installation or repair.